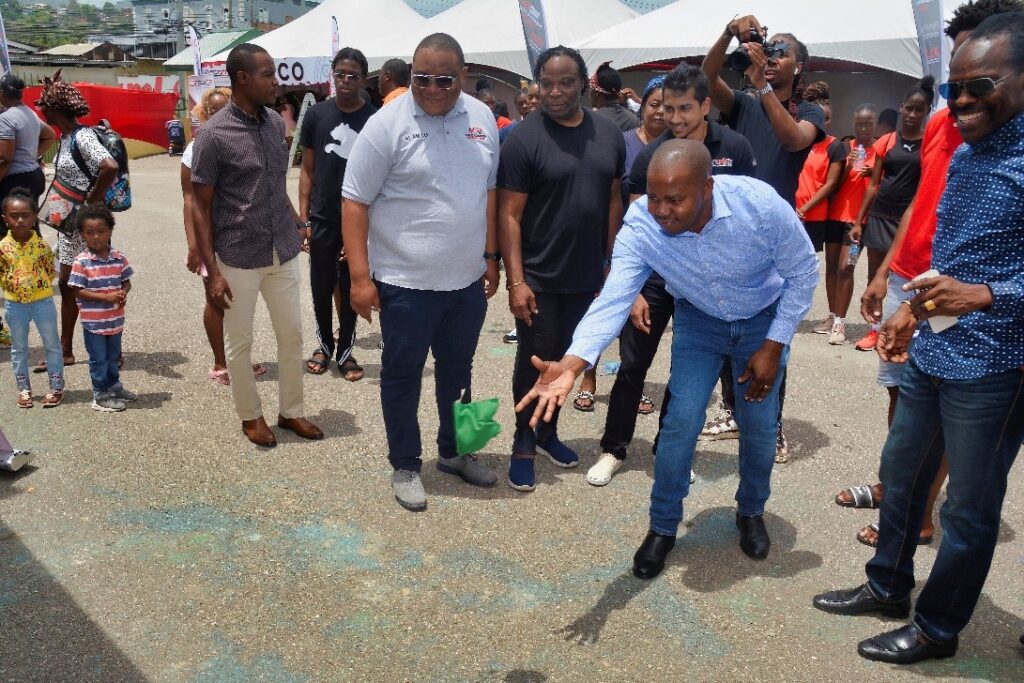 The Ministry of Youth Development and National Service's Youth Career and Education Caravan (YCEC) was embraced by Beetham Gardens on Saturday 6th May, 2023. From 10:00 a.m., scores of young people flooded the Beetham Recreation Grounds, for education and entrepreneurship
opportunities.
"All you beautiful people of Beetham, the MYDNS is here to present to you all the youth development programmes of Trinidad and Tobago," the Honourable Foster Cummings stated, as he highlighted impactful programmes of the Ministry and expressed his gratitude to the community for the warm welcome.
The YCEC featured games, giveaways, quick sign-ups for library cards, hairdressers, facials, pedicures, food, live performances and much more.
The holistic development of young persons was at the centre of the Youth Career and Education Caravan as opportunities and resources from various Ministries, State Agencies and the Private Sector
organisations were showcased.
Simultaneously, a mobile caravan traversed the communities including Laventille, Sea Lots, and environs encouraging persons to visit the career fair and take full advantage of the opportunities being offered. The mobile caravan brought opportunities to the doorsteps of youths with practical information on various programmes and services available to them.
The Entrepreneurship Village featured many young business persons from Beetham and environs. The Entrepreneurship Village is proudly supported by the National Entrepreneurship Development Company Limited (NEDCO) – an agency of the Ministry of Youth Development and National Service.
Permanent Secretary, MYDNS – Mr. Farook Hosein and Director Youth Affairs, Mr. Sean Ramrattan were present at the Beetham YCEC. Minister of Education – Dr the Honourable Nyan Gadsby-Dolly, Minister of National Security and Member of Parliament for Laventille West – The Honourable Fitzgerald Hinds, Member of Parliament for Port of Spain South – Mr. Keith Scotland were also in attendance at the Youth Caravan on Saturday.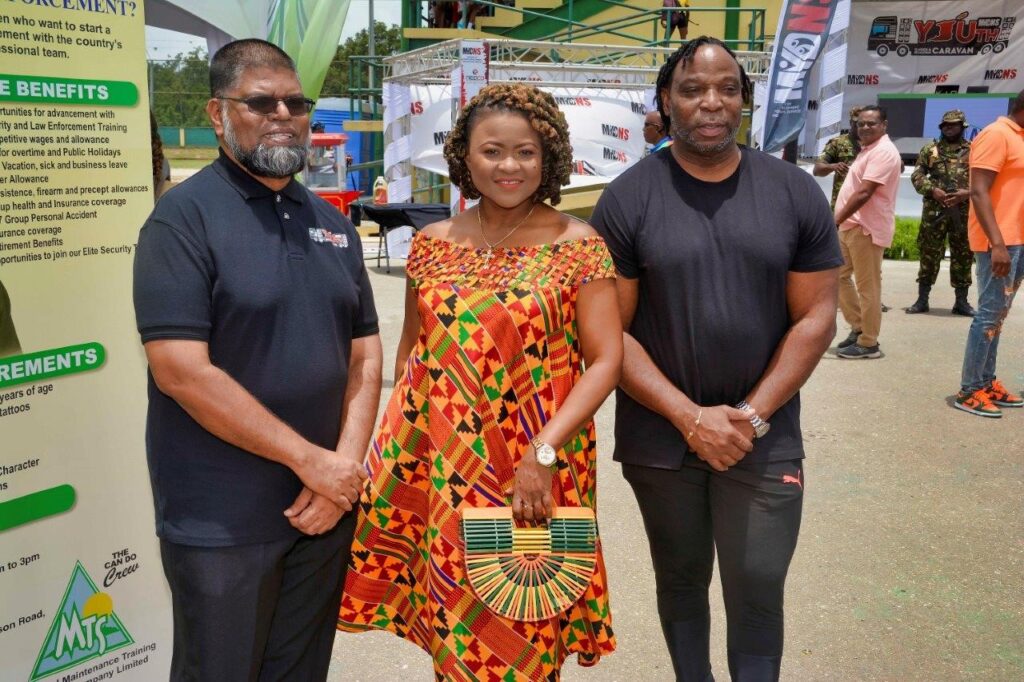 The Ministry of Youth Development and National Service was well-represented with a number of booths dedicated to its programmes including the Civilian Conservation Corps; Co-operative Development Division; Youth Agricultural Homestead Programme (YAHP), Youth Agricultural Shade House Programme among others. Partner Ministries and agencies included: Ministry of Sport and Community Development; Ministry of Agriculture, Land and Fisheries; On-the-Job Training Programme; and the National Library and Information System Authority.
The Youth Career and Education Caravan will continue bringing empowering youth-focused opportunities to communities. The upcoming Youth Caravans will take place in:
Point Fortin on 20th May, 2023
Morvant on 3rd June 2023.
Young people are encouraged to like and follow the Ministry of Youth Development and National Service's social media pages @mydnstt to learn more about its Youth Career and Education Caravan. The Ministry of Youth Development and National Service remains committed to bringing all stakeholders together to provide programmes and services that cater to the personal and professional needs of our youth.