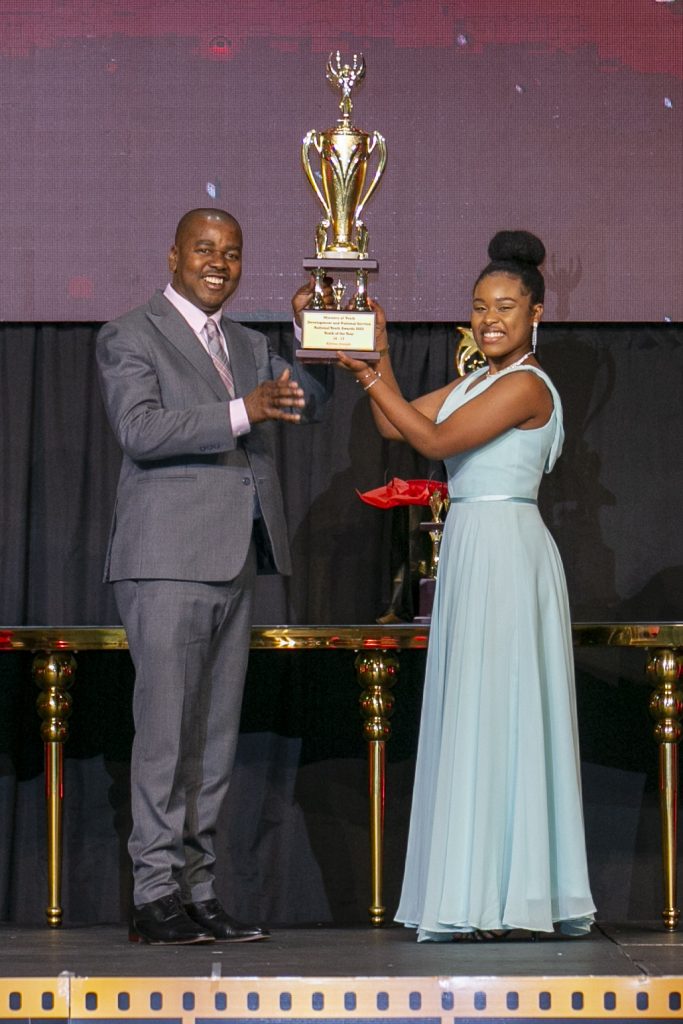 Twenty-five young people and five youth-led and youth-serving entities were honoured by the Ministry of Youth Development and National Service at the 26th edition of the National Youth Awards at the Hyatt Regency Trinidad, Port of Spain on Sunday 25th September, 2022.
"The National Youth Awards offers a distinct opportunity to celebrate, validate and motivate the five hundred and fifty thousand (550,000) plus young men and women who form the youth population of Trinidad and Tobago," stated the Honourable Foster Cummings, Minister of Youth Development and National Service, as he delivered the Feature Address to an audience of approximately 400 persons.
Dr. the Honourable Nyan Gadsby-Dolly, Minister of Education delivered remarks at the event. Minister Dolly challenged the young people in attendance, "You are our future crop of leaders. You carry the future of Trinidad and Tobago in your laptops, iPads, tablets and social media posts. Look and these and tell us: how does our future look?"
At the close of the ceremony, Alyssa Joseph, singer, songwriter, performer and radio co-host emerged Youth of the Year in the 10-17 age group. "I want to, first, give God all the glory and thank my Mom and Dad. I am happy and excited that the Ministry has recognized me. It is a great opportunity to get this award," Alyssa expressed.
Jereem Richards, Track and Field 200m and 400m sprinter was awarded Youth of the Year in the 18-35 age group but was unable to attend the event to receive the award. Kobe Sandy, UWI STA Student Guild President accepted on his behalf.
Mr. Farook Hosein, Permanent Secretary Ministry of Youth Development and National Service and Mr. Sean Ramrattan, Director, Youth Affairs Division also spoke at the event.
The Ministry of Youth Development and National Service (MYDNS) remains committed to advancing the lives of our young people by recognizing their valuable contributions towards our country's economic and sustainable future.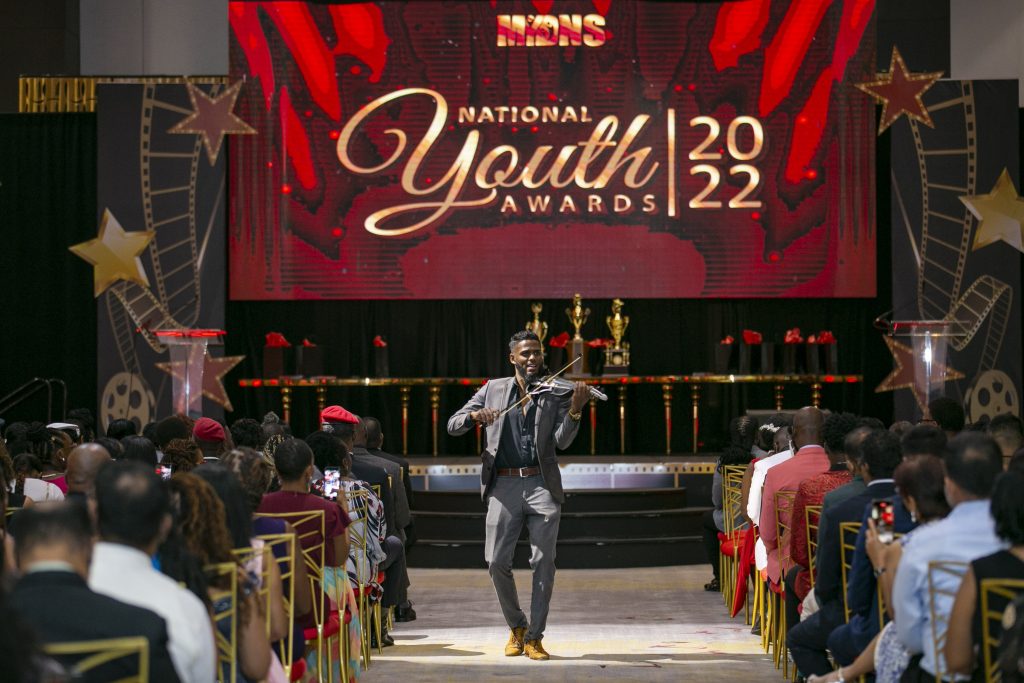 Awardees for the National Youth Awards
Youth Champion – Agriculture (Ages 10-17): Danae Roget
Youth Champion – Agriculture (Ages 18-35): Jody White
Youth Champion – Arts and Culture (Ages 10-17): Alyssa Joseph
Youth Champion – Arts and Culture (Ages 18-35): Joshua Regrello
Youth Champion – Creativity in Technological Innovation (Ages 18-35): Jude Mark
Double Chaconia Award for Youthful Resilience (Ages 10-17): Sidara Akalloo
Double Chaconia Award for Youthful Resilience (Ages 18-35): Tiajuana Hernandez
Youth Champion – Entrepreneurship (Ages 10-17): Jafari Gordon
Youth Champion – Entrepreneurship (Ages 18-35): Matthaus Wilford
Youth Champion – Environment (Ages 10-17): Samaiya Sanchez
Youth Champion – Environment (Ages 18-35): Katrina Khan-Roberts
Youth Champion – Health and Wellness (Ages 18-35): Nandani Samuel
Youth Champion – Leadership and Advocacy (Ages 10-17): Kyael Sherwyn Sammy
Youth Champion – Leadership and Advocacy (Ages 18-35): Alana Alleyne
Youth Champion – Learning and Academia (Ages 10-17): Sanjana Robinson
Youth Champion – Learning and Academia (Ages 18-35): Ajamu Crosby
Youth Champion – Service and Humanitarianism (Ages 10-17): Gabriel Phillip Hampton
Youth Champion – Service and Humanitarianism (Ages 18-35): Teocah Dove
Youth Champion – Positivity through Social Media (Ages 10-17): Sapna Joseph
Youth Champion – Positivity through Social Media (Ages 18-35): Andre Giles
Youth Champion – Sport (Ages 10-17): Nikoli Blackman
Youth Champion – Sport (Ages 18-35): Jereem Richards
Youth Champion – Technical Vocational Skills (Ages 10-17): Clay Jason Balgaroo
Youth Champion – Technical Vocational Skills (Ages 18-35): Shiva Seepersad
Champion – Youth Mentor: Sascha Williams-Goddard
Champion – Youth Project Impact (Ages 10-17): Futsal Association of Trinidad and Tobago
Champion – Youth Project Impact (Ages 18-35): Rahul's Clubhouse
Champion – Youth Causes (Ages 18-35): Digicel Foundation
Champion – Youth Group (Ages 10-17): No Youth Left Behind
Champion – Youth Group (Ages 18-35) Mt. St. George Police Youth Club
Youth of the Year (Ages 10-17): Alyssa Joseph
Youth of the Year (Ages 18-35): Jereem Richards