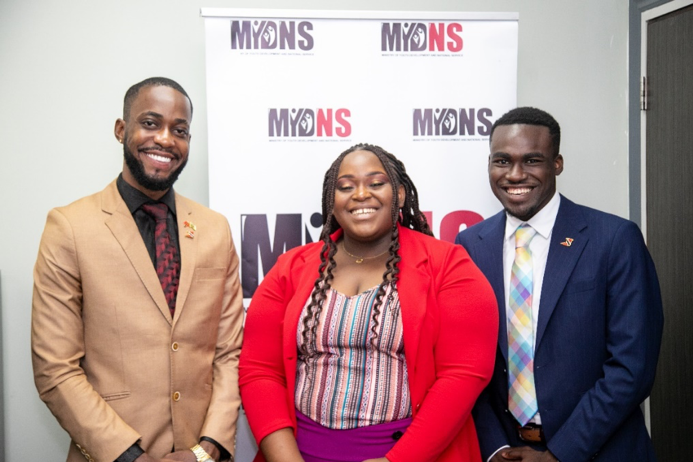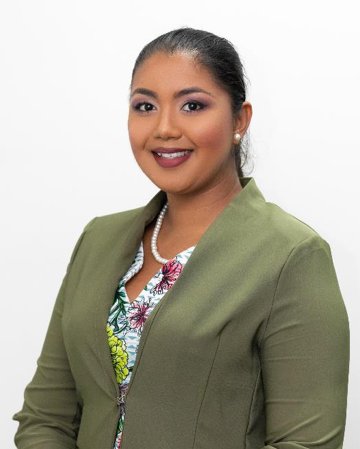 Samantha Rampersad (Trinidad) and Luke James-Trim (Tobago) are Trinidad and Tobago's newly appointed CARICOM Youth Ambassadors. These ambassadors will also serve alongside their alternates Zion Benjamin (Trinidad) and Jessica Forbes (Tobago) for the period 2023 – 2025. On Friday 8th September, 2023, the Ministry of Youth Development and National Service (MYDNS) hosted the Appointment Ceremony of the CARICOM Youth Ambassadors at the MYDNS Head Office, Level 4, Elizabeth Street, Port of Spain.
The Honourable Foster Cummings, Minister of Youth Development and National Service greeted and congratulated the Youth Ambassadors on their appointment as he thanked the outgoing ambassadors for their service.
At the ceremony, Mr. Luke James-Trim, Mr. Zion Benjamin and Ms. Jessica Forbes received their letters of appointment, along with words of wisdom and encouragement from the former CARICOM Youth Ambassadors Ms. Renee Atwell (Trinidad) and Mr. Keigon Denoon (Tobago). CARICOM Youth Ambassador Ms. Samantha Rampersad was unavoidably absent from the day's proceedings.
The former CARICOM Youth Ambassadors also delivered a presentation preparing their successors for the ebbs and flows of their newly appointed office.
Mr. Farook Hosein, Permanent Secretary, Ministry of Youth Development and National Service engaged the CARICOM Youth Ambassadors in thought-provoking discussions on the importance of Youth voices and advocacy on local and regional issues. He also noted that the CARICOM Youth Ambassador Program directly aligns with Pillar Three (3) of the National Youth Policy 2020- 2025- "Inclusive and Active Youth Participation in the Civic and Democratic life of Trinidad and Tobago."
The CARICOM Youth Ambassador Programme aims to deepen the levels of youth participation and partnership in regional integration and national development. It is a regional network of young Caribbean nationals mandated by CARICOM Heads of Governments to advocate for and educate young people about regional priorities including HIV/AIDS and the CARICOM Single Market and Economy.
About Luke James-Trim
Luke James-Trim is a 22-year-old young man from Mt. St. George, Tobago. He has a passion for Activism, Public Speaking, Crisis Management, Journalism and Mentorship. James-Trim is an Award-Winning Media Contributor and has been heavily involved in media activism. He uses this platform to highlight the traditionally marginalized in today's society, amplify their voices and get their stories, views, opinions and cries heard. His lifelong goal is to become a diplomat. At present, he is the incoming Vice President for International External Affairs & Partnerships on the National Executive of the Trinidad and Tobago Youth Ambassadors.
About Samantha Rampersad
Ms. Samantha Shanice Rampersad is a 25-year-old young lady from Central Trinidad. Ms. Rampersad's ability to forge and maintain partnerships through networking has allowed her the opportunity to work with large organizations such as the European Union and the United Nations. She is a youth advisor to the United Nations Population Fund Activities (UNFPA) where she advocates for the topics of youth and national development, gender-based violence, sexual and reproductive health, human rights, and peacebuilding. She sees her role as being a true representative to young people, both male and female to ensure their rights and needs are addressed.
The Ministry of Youth Development and National Service remains committed to bringing all stakeholders together to provide programmes and services that cater to the personal and professional needs of our youth.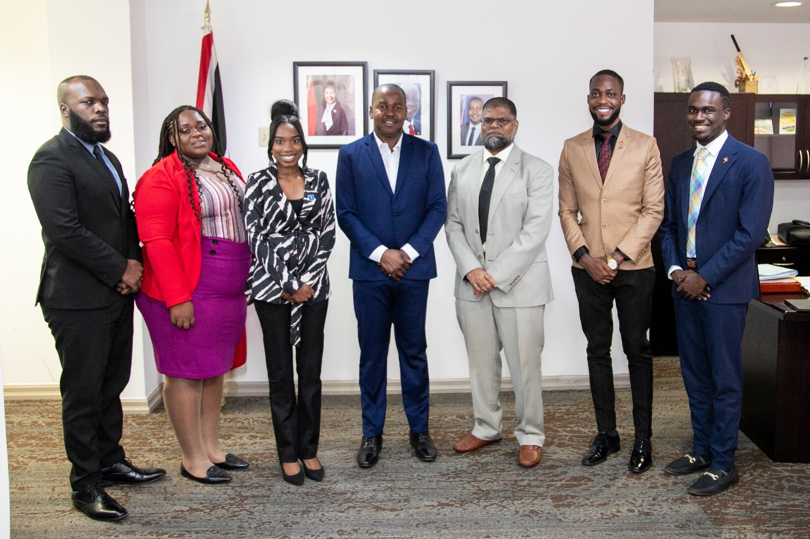 -END-