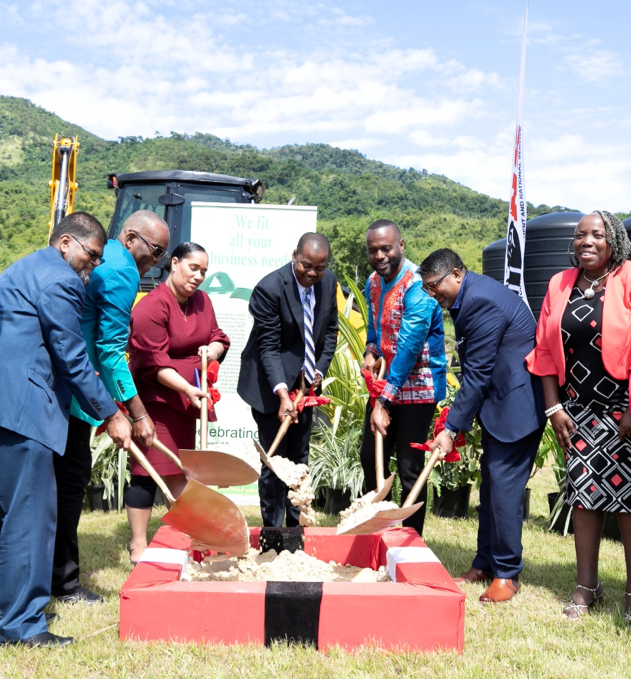 Minister of Youth Development and National Service, the Honourable Foster Cummings, initiated construction works for the El Dorado Youth Development and Apprenticeship Centre (YDAC) for Females on December 6, 2022. The event took place at the corner of College and St Cecilia Roads, in El Dorado.
This Sod Turning Ceremony kicks off the latest phase of the upgrade and expansion of the former El Dorado Youth Camp to meet modern standards of a Youth Development and Apprenticeship Centre. Youth Development and Apprenticeship Centres assist in producing disciplined, tolerant and productive citizens. The El Dorado YDAC for Females will provide technical/vocational skills
in a residential two-year programme and a holistic approach to personal development and empowerment of young women.
In his Feature Address at the event, Minister Cummings informed the audience that "the MYDNS will revitalize this residential centre as an intervention mechanism that can uplift and empower our women." Minister Cummings also stated, that "The MYDNS believes that the refurbishment of the former El Dorado Youth Camp will address the issues of unemployment, lack of education, and lack of training opportunities for young women."
Minster of Public Utilities, the Honourable Marvin Gonzales, echoed these sentiments when he said that "Infrastructures like these lend a sense of hope."
Also speaking at the event was Minister in the Ministry of Education, the Honourable Lisa Morris-Julian. She congratulated the MYDNS on continuing to serve the nation's youth. In his remarks, Member of Parliament for Tunapuna, Mr. Esmond Forde openly welcomed the refurbishment of the facility, for the purposes to which it is being put
The Chief Executive Officer for the National Maintenance Training and Service Company (MTS), Mr. Lennox Rattansingh also spoke at the event and outlined the proposed works being undertaken.
"The description of works comprises of the renovation and restoration of nine areas and the construction of one new building," he said.
The Ministry of Youth Development and National Service remains committed to bringing all key stakeholders together to promote youth development and encourage civic-minded citizens to contribute to national service across Trinidad and Tobago.
-END-