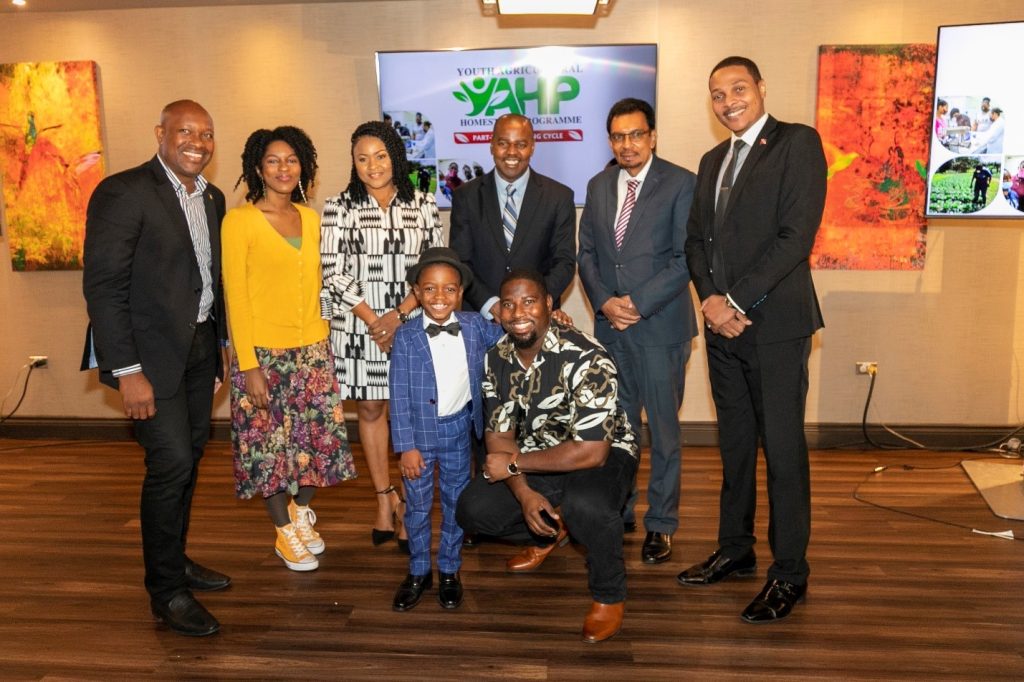 A new part-time cycle of the Youth Agricultural Homestead Programme (YAHP) was launched by the Ministry of Youth Development and National Service on Thursday 24th November, 2022 at the Government Campus Plaza, Port of Spain. This cycle will allow for 200 successful applicants to attend evening and weekend classes starting in 2023. Applications open on Friday 25th November, 2022 at 8:00 a.m. via the Ministry's website at https://apps.mydns.gov.tt/yahp.
Minister of Youth Development and National Service, the Honourable Foster Cummings, in his Feature Address at the Launch, reminded the audience that "the youth are very excited and enthusiastic about the field of agriculture." Minister Cummings also stated that "…as a Ministry, the MYDNS is working to dispel the myth that young people are not into farming."
Also delivering remarks at the Launch was Minister of Education, Dr. the Honourable Nyan Gadsby-Dolly, who thanked Minister Cummings for offering participants who were unable to do YAHP on a full-time basis, the opportunity to do it part-time.
In attendance, as well, was Minister of Agriculture, Land and Fisheries, Senator the Honourable Kazim Hosein, who shared that his Ministry's intent is "…to continue to work hand-in- hand with the MYDNS to create sustainable livelihoods through agriculture, and to make the agricultural sector more appealing to a younger generation through the use of technology."
Additionally, the Minster in the Ministry of Housing and Urban Development – the Honourable Adrian Leonce shared that his "Ministry and the Land Settlement Agency are encouraged by the YAHP Programme as it promises to breathe new life in the agricultural sector."
The Launch also included addresses by the Permanent Secretary, MYDNS Mr. Farook Hosein, Programme Co-ordinator – Project Implementation Unit Mrs. Gachelle Gilkes-Edwards, and YAHP Cohort 1 Student, Mwale Henry. There were also performances by Spoken Word Artiste Alexandra Stewart and young calypsonian Xhaiden Darius.
The Youth Agricultural Homestead Programme is a strategic social intervention that provides young nationals with training, land, a homestead, and the necessary technical and financial support to become successful 21st century agribusiness entrepreneurs.
The Part-Time Cycle of the programme offers two hundred (200) participants, who may be either employed or self-employed, the opportunity to learn agricultural practices via virtual classes, creating a more convenient and flexible avenue for persons to contribute to the sustainable development of our local agricultural sector.
The YAHP Part-Time Programme will be administered by the University of Trinidad and Tobago (U.T.T.) to young persons, aged 18-35 years, upon successful completion, participants will receive accredited certificates in Agriculture and Agro-Processing. Training.
The Ministry of Youth Development and National Service remains committed to bringing all key stakeholders together to promote youth development and encourage civic-minded citizens to contribute to national service across Trinidad and Tobago.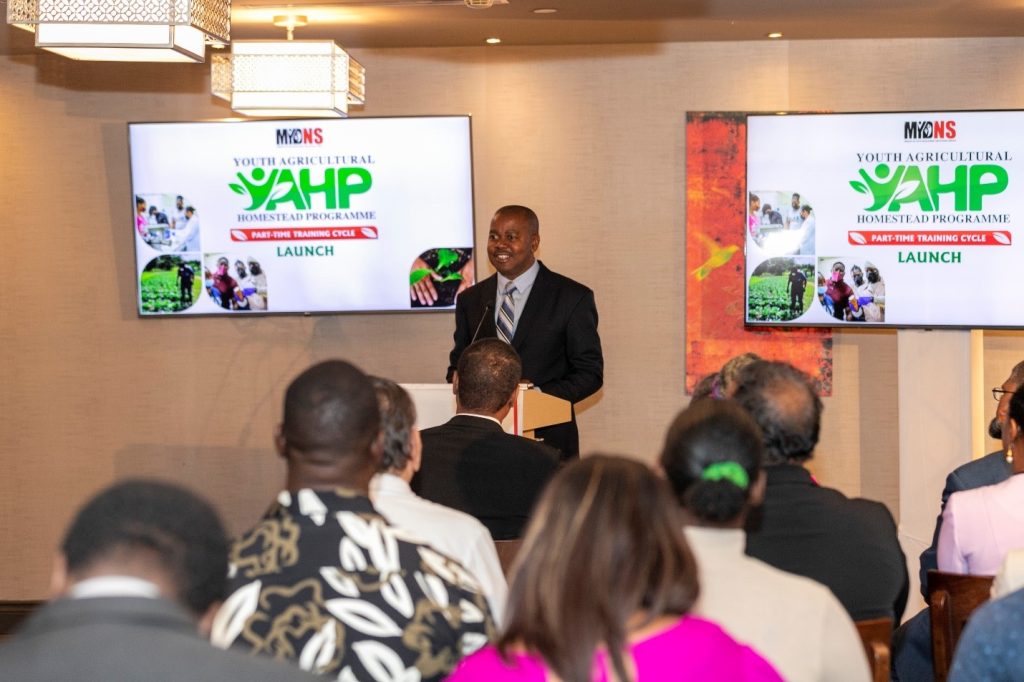 -END-