Port of Spain, May 13, 2022: Minister of Youth Development and National Service, the Honourable Foster Cummings, delivered a motivational address to the first Cohort of his Ministry's Youth Agricultural Homestead Programme (YAHP) today, at the Government Campus Plaza in Port of Spain.
During this well attended Orientation Session, Minister Cummings emphasized that "The Youth Agricultural Homestead Programme (YAHP) is a critical programme in our country's thrust to boost and sustain our Agricultural Sector, which has considerable implications for each of us as citizens. We envisage that YAHP will increase our accessibility to local produce – such as vegetables, provisions and fruits."
The Minister also pointed out that "while this Programme is fundamentally beneficial to you young men and women; there are also significant benefits to the wider national community."
Minister Cummings reminded the trainees that the YAHP is a two-year programme for youth between 18 and 35 years, who will benefit from one year of agricultural training at the University of Trinidad and Tobago (UTT); and that successful participants at the end of the first year, will be provided with access to land and a starter home, as well as the necessary technical and financial support to propel them to become successful 21st century agribusiness entrepreneurs.
In Year 1, participants will be enrolled in a full-time programme at the Eastern Caribbean Institute of Agriculture and Forestry (ECIAF) Campus in Centeno. Year 2 will expose the trainees to Practical Agriculture and Business Development. On completion, successful participants will be awarded a Certificate in Agriculture and Agro-Processing. In the second year, participants who have attained the necessary grades and maintained the required attendance rate will then qualify to receive a grant and starter home to pursue their agri-business ventures.
Also speaking at the Orientation Session were Dr. the Honourable Nyan Gadsby-Dolly; Minister of Education, the Honourable Adrian Leonce; Minister in the Ministry of Housing and Urban Development and Senator the Honourable Nigel De Freitas; Minister in Ministry of Agriculture, Land and Fisheries who all commended Minister Cummings for such a powerful nd timely initiative, stressed their Ministry's commitment to the Programme and strongly encouraged trainees to take seriously, the role they now play as co-creators of a better and sustainable future for the people of Trinidad and Tobago.
The Ministry of Youth Development and National Service (MYDNS) remains committed to bringing all stakeholders together to promote youth development and encourages civic-minded citizens to contribute to national service across Trinidad and Tobago.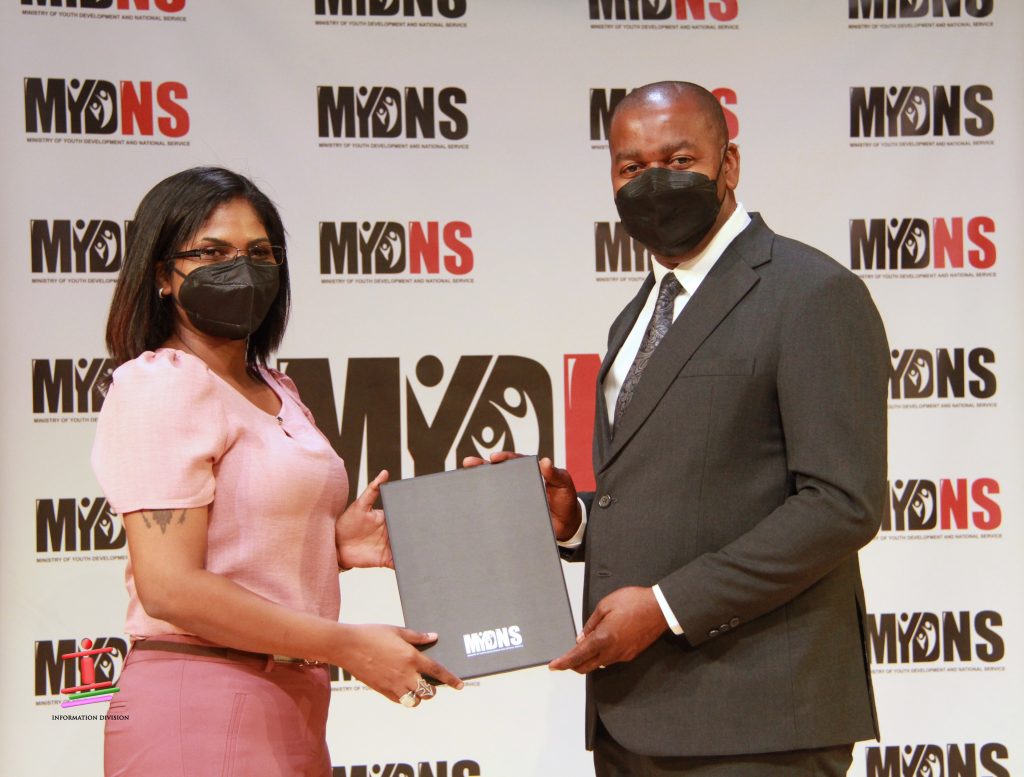 -END-