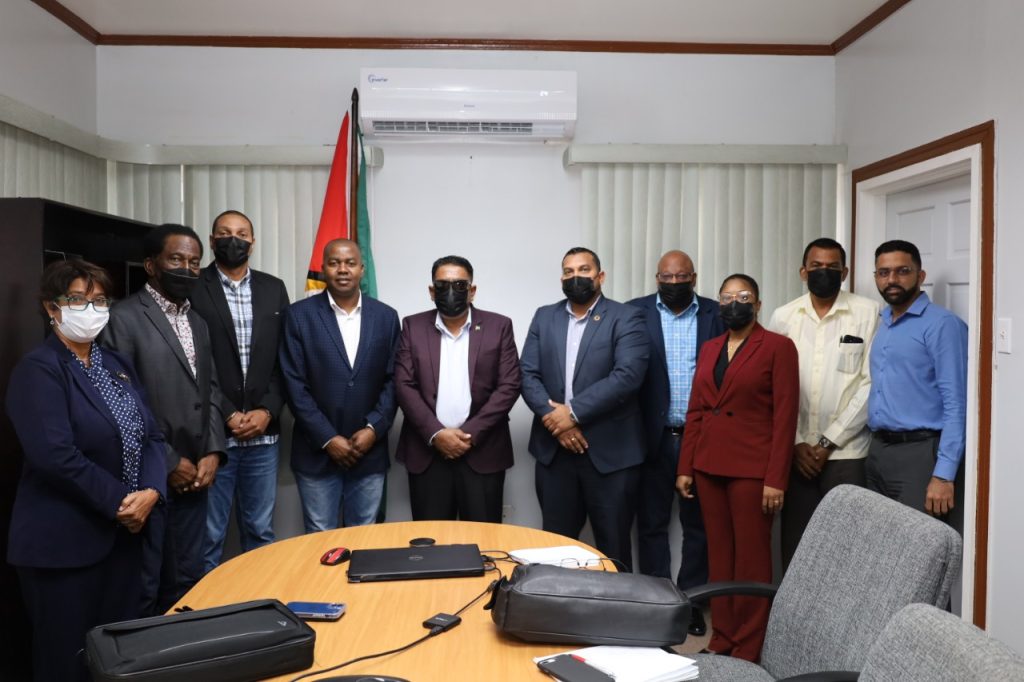 Youth Development and National Service Minister, the Honourable Foster Cummings, together with Ministers in the Ministry of Agriculture, Land and Fisheries, the Honourable Avinash Singh and the Honourable Nigel De Frieitas, are currently in Guyana holding bilateral talks on cooperation in Youth and Agriculture.
The Ministers together with Entomologist Roshnie Ramsingh, Special Advisor to the Prime Minister on Agriculture, Dr. John Alleyne, Assistant Vice President – University of Trinidad and Tobago (UTT), Professor Marlon Knights and Programme Coordinator – Youth Agricultural Homestead Programme (YAHP), Mrs. Gachelle Gilkes-Edwards, today, paid a courtesy call on Guyana's Minister of Agriculture, the Honourable Zulfikar Mustapha.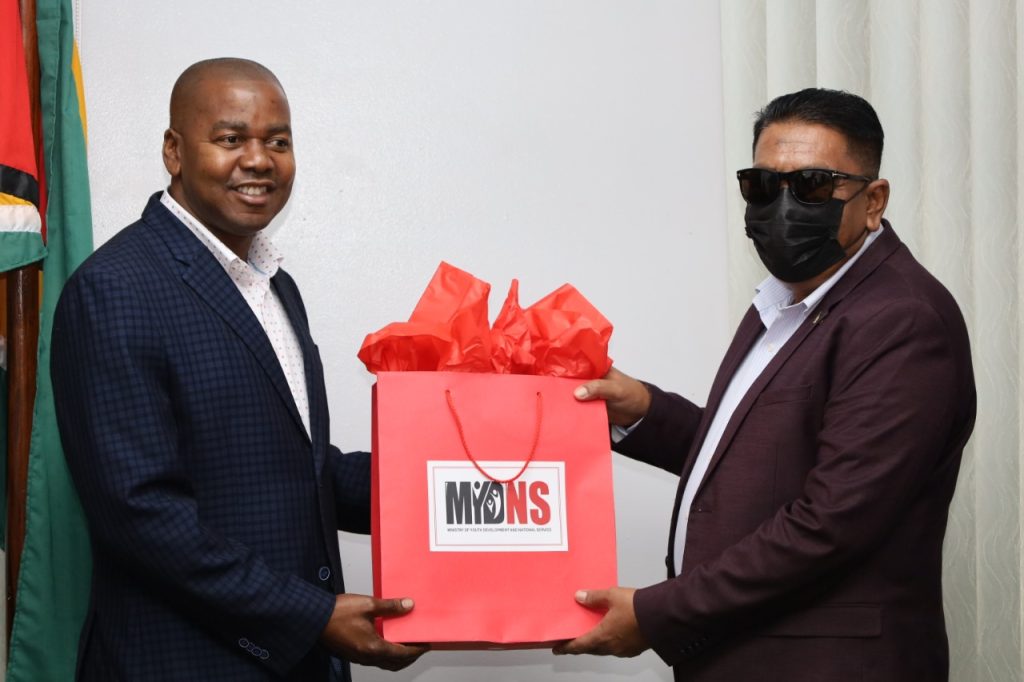 During the period June 26 to June 30, Minister Cummings and the contingent will attend a series of meetings and site visits to key agro-processing facilities and agricultural projects.
This official visit to Guyana follows the signing of a Memorandum of Understanding (MoU) on May 22, 2022, between the Government of the Republic of Trinidad and Tobago (GORTT), the Cooperative Republic of Guyana and other CARICOM Heads, to establish and strengthen the food-supply chain across the region. Prior to this, the GORTT and the Government of the Co-operative Republic of Guyana concluded the Framework Agreement on the Deepening of Bilateral Cooperation, a Trade Protocol on Fresh Agricultural Produce and Forest Products, and a Memorandum of Understanding concerning Cooperation in the area of Food Security.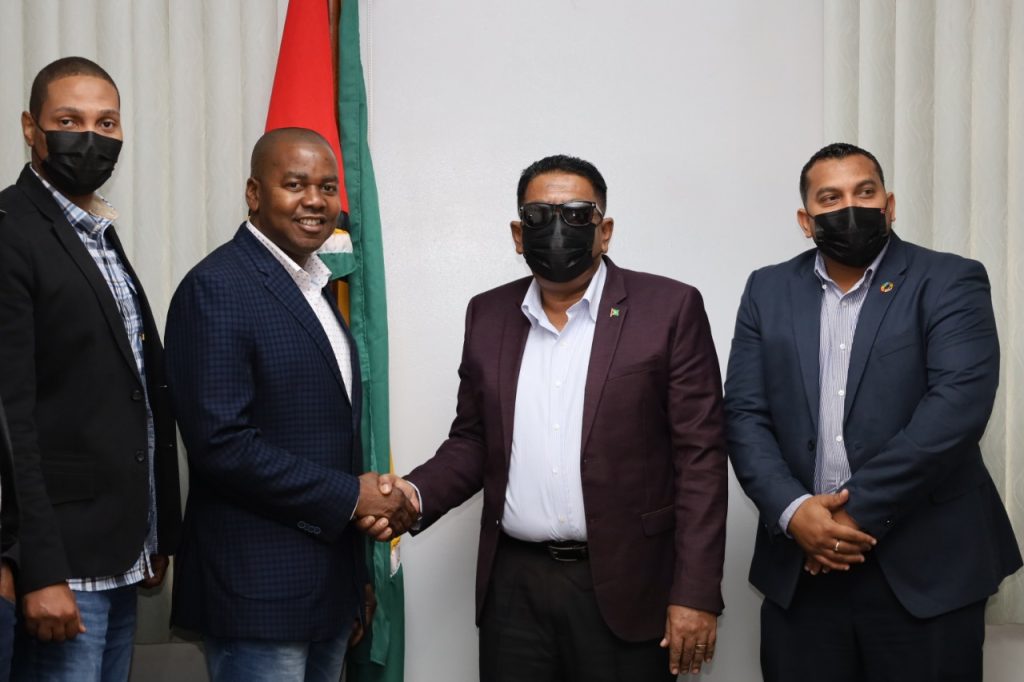 Minister Cummings and the contingent are scheduled to return to Trinidad and Tobago on July 01, 2022. During Minister Cummings' absence, Sport and Community Development Minister, the Honourable Shamfa Cudjoe, has been appointed to act as Minister of Youth Development and National Service, in addition to her normal portfolio.
-END-