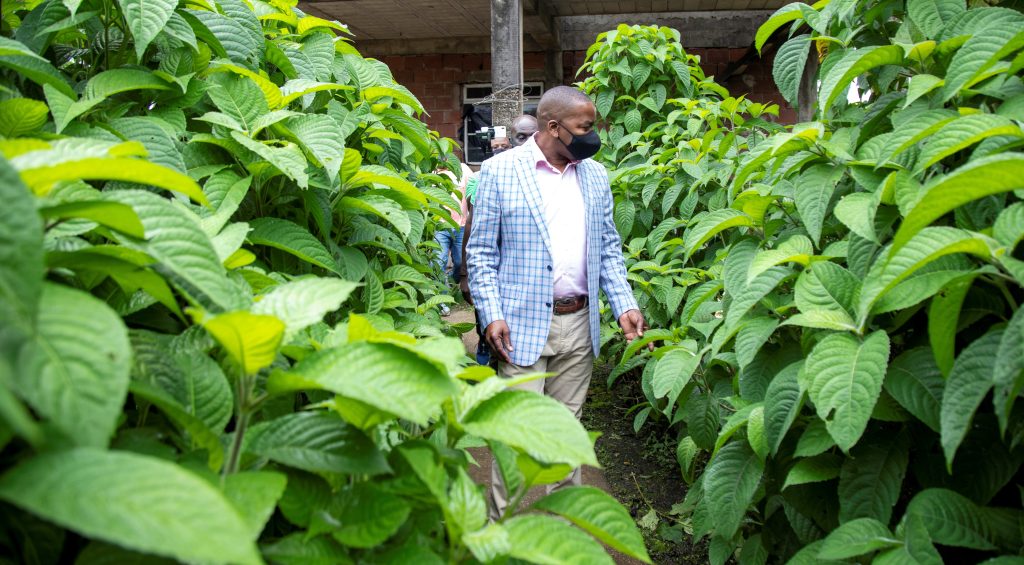 Applications for the Youth Agricultural Homestead Programme (YAHP) will now close on Thursday 24th March, 2022. The application form is available online at the Ministry of Youth Development and National Service (MYDNS) website – www.mydns.gov.tt/yahp.
On Tuesday 1st March, 2022, the Honorable Foster Cummings, Minister of Youth Development and National Service was the featured speaker at the media launch for the official start of the YAHP application process.
"Ultimately, we anticipate that participants will become successful 21st-century agri-business entrepreneurs in a sector that requires significant youth injection for the sustainable development future of Trinidad and Tobago," explained Minister Cummings. "This sector is crucial to providing healthy foods and lifestyles, enhanced community livelihoods, food and nutrition security. A sector that requires serious stimulation for economic diversification and to offset food insecurity and this country's food import bill."
This MYDNS initiative offers young nationals between the ages of 18 and 35 an opportunity to apply for the programme. Selected applicants will be required to enroll in a full-time programme through the University of Trinidad and Tobago, Centeno. Year 1 will focus on Agricultural Apprenticeship Training and Year 2 will expose participants to Practical and Business Development. On completion of the "in-person" training, successful participants will be awarded a Certificate in Agriculture and Agro-Processing. In the second year, participants who have attained the necessary grades and maintained the required attendance rate will then qualify to receive a grant, starter homes and sheds to pursue their agri-business ventures.
Applications remain open until March 24, 2022, at 4:15 p.m. For more information about requirements and the application process, interested persons are invited to call 612-9367 or visit www.mydns.gov.tt/yahp.
The Ministry of Youth Development and National Service remains committed to advancing the lives of our young people by providing programmes and services that cater to their personal and professional development.